News
"We got BET," says the BSM artist. "BET is for black people. [Does that mean] MTV's for white people?"
Waka Flocka shared his feelings on Stacey Dash' ...
[More »]
The Philadelphia rapper spoke to students at a local high school.
Meek Mill announced that he's enrolled in college in a video posted by DJ Akademiks. ...
[More »]
Curtis Jackson is named as "informant."
Among 50 Cent's many beefs is one with Ja Rule, Irv Gotti and Murder Inc.
The TRU rapper shares the experience on social media.
Cap 1 took to Instagram today (January 22) to share footage of himself driving to the hospital a ...
[More »]
Clifton Powell and Johnell Young have been announced as part of the film's cast.
The Tupac biopic All Eyez On Me has added two more cast members, Boss ...
[More »]
The rapper will reportedly miss a performance while waiting for his bail hearing.
Young Dro was arrested yesterday (January 21) in Clayton County, Geo ...
[More »]
UPDATE: The rapper joins comedian Kevin Hart in the Class of 2016.
LL Cool J received his star on the Hollywood Walk of Fame today (January 21). ...
[More »]
Black Revolutionary Raspy Rawls challenged both Meek Mill and 50 Cent to put their money where their mouth was and help the people of Flint Michigan with the water crisis!

[More »]
"It really isn't the best thing to hear 'Dash' associated with cooning," the Rap mogul says.
Stacey Dash came under fire for her comments to Fox News ...
[More »]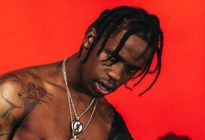 Wiz Khalifa is also scheduled to perform.
Travis Scott's contribution to last year's top album list has opened the door for a host of opportunities in ...
[More »]
Former Academy President Hawk Koch issues statement calling for more diversity in entertainment industry.
Will Smith appeared on Good Morning America ...
[More »]
The superstar rapper asks everyone to pitch in to ensure clean water for all Flint residents.
Rappers have been stepping up to assist with the Flint w ...
[More »]